Invite your team to your Lurkit account.
Add users
In your Lurkit account, click Company settings in the left panel.
Under Members, invite more users to your account by adding one email per line.
Please note that you must be the current Company owner to invite users. You can see who is the current owner of your company in the Members list.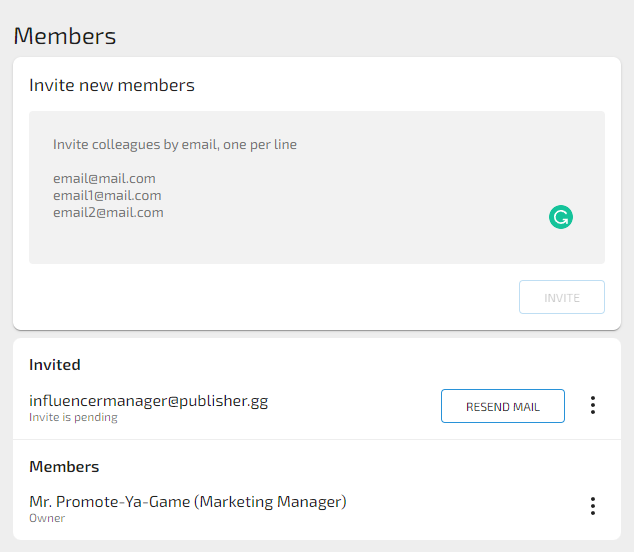 The invited user will be sent a welcome email where they can set their password and log in. If the invited user hasn't received the welcome email within five minutes, please ask them to check their SPAM folder. Should the issue persist, the company owner can resend the welcome email from the members list.
The company owner can remove members from the company at any point in time.
Each company can have up to six members. If you have needs that exceed your current seating plan, please reach out to our customer success team.