Learn about Pre-launch Campaigns and how to best use them to get the most out of them.
A Pre-launch Campaign is a Campaign that promotes a game before it is officially released. You can use this type of Campaign to spread awareness for your game or to start building hype. Think of it like the Steam Wishlist in that you can see who has seen your Campaign and is ready to take part in it once the game launches.


To create a pre-launch Campaign, once logged in, go to the left-hand panel and press the Campaigns button.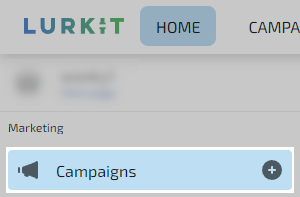 Next, go to the top-right and press Create Campaign.


Next, we'll select Key Campaign so choose the option on the left.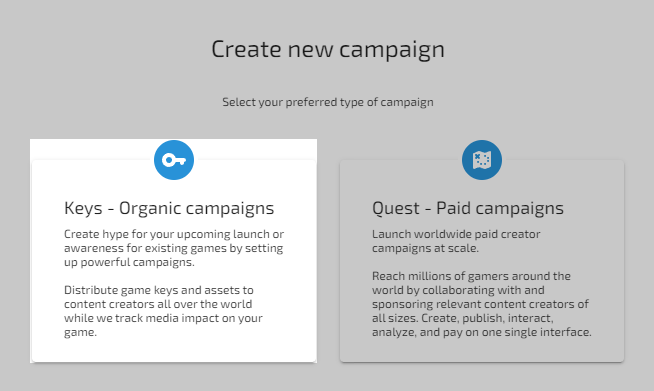 Now we'll select the option on the right, Pre-launch Campaign, put a name for the Campaign in the Game Name field, and hit Create Campaign.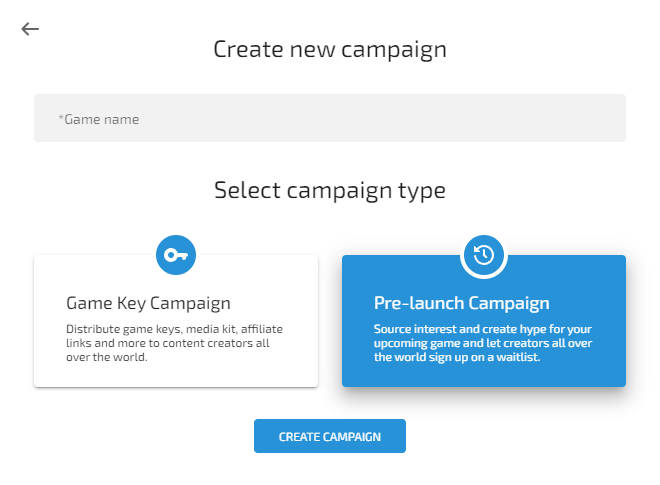 Next, you'll have to fill out all the information for the Campaign, similar to making a regular Campaign. Keep in mind that the Planned Release Date must be in the future and cannot be on the same day you are making the Pre-launch Campaign.

Once you've filled out all of the information and set up your Campaign to your liking, you can preview it by pressing the Save and Go To Campaign button at the bottom left of the page.

On the top right of the Campaign page, you'll see three buttons:
Edit Campaign: For making any changes to the Campaign itself.
Content To Live Campaign: To convert the Campaign from a Pre-launch Campaign to a regular Game Key Campaign.
Publish: To publish and make the Campaign live on Lurkit.

When you are satisfied with how your Campaign looks, you can go ahead and Publish it. Now you have a live Pre-launch Campaign!
Creators who show interest in your Campaign can "Request a Key" and they'll be added to the Waitlist. You can see the Waitlist by going to the Campaign page and pressing the Participants tab. It should be the only subtab that is available.

Once the Campaign is converted to a Live Campaign, you can Accept/Reject Creators on the Waitlist.


Note: You don't need to make a new or separate Campaign if you want a Live-version of the Pre-launch Campaign. You can convert it to a Live Campaign at any time!